BISHOP CHARLES HARRISON MASON (1862 – 1961)
Church History | Bishop Charles Harrison Mason | Bishop J.O. Patterson, Sr. | Bishop J.O. Patterson, Jr.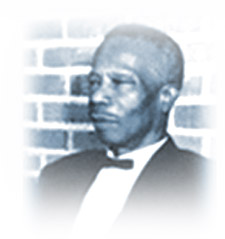 Born a slave on a plantation near Bartlett, Tennessee, Bishop Charles Harrison Mason founded the worldwide Church Of God In Christ. He organized his first church in Memphis with a handful of worshippers under a brush arbor. The son of devout Baptist Missionary parents, he experienced a dramatic conversion in 1880 when "the glory of God came down upon him," restoring his health.
Believing and teaching that believers should seek "the God of the Bible," Bishop Mason founded the Church Of God In Christ in 1897. While at a revival in Los Angeles, our sainted founder embraced a third work of grace (beyond salvation and sanctification); the baptism of the Holy Ghost. The name "Church Of God In Christ" was given by divine revelation to "Dad" Mason as he walked down one of the streets of Little Rock, Arkansas.
Bishop Mason's first church building was a deserted cotton gin near Lexington, Mississippi, but he soon was established in his own congregation in Memphis. His sense of mission, however, demanded that his holiness doctrines be spread. By 1920 the Church had founded congregations throughout the United States. During the next decade the Church spread into Central America and Africa. Thus, at the time of Bishop Mason's death, the Church Of God In Christ, with its' headquarters in Memphis, had become one of the largest black denominations in the world, with 5,000 churches in 48 of the 50 states and abroad.